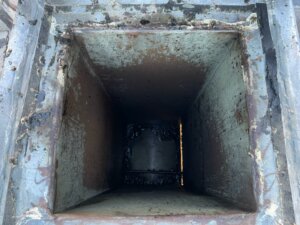 Are you a restaurant who has hired a professional to clean your hood and was disappointed by the results? Perhaps they didn't clean your hood as thoroughly or they didn't show up on the scheduled time.
Whatever the reason, it is important to understand what to look for when hiring a professional hood cleaning service to provide the best possible service.
Professional Hood Cleaning Company: Important Qualities
Professionalism
Professional hood cleaning companies must maintain a professional look and culture in the workplace that encourages pride and improves professional performance.
To ensure that you receive the best service, it is important to stay up to date with industry developments.
Reputation
A good reputation is a must for a hood cleaning business. This helps you attract more employees who are dedicated to their job and will do their best. A better customer experience is possible when you have better employees.
Referring to past clients and getting recommendations can help you decide if the hood cleaning company is reputable. Referrals will give you an idea of what you can expect from them if you choose to work with them.
Customer who have had a positive experience with professional kitchen hood cleaning companies are more likely to be loyal.
Experience
A professional hood cleaning company has the ability to provide a lot of experience. The company is likely to have developed an efficient and cost-effective system over many years of experience.
They will be able to understand the products and services that they offer, as well as how to best meet customers' needs. They will be better equipped to handle any issues that may arise.
Teamwork
A team can help a company get more done quickly and efficiently. Everyone knows what their role is and can support one another.
Learning is the key to the best hood cleaning company. The team understands that the industry is always changing and can help them stay on top of the latest developments.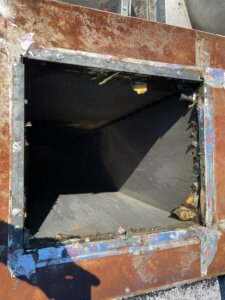 Reliability
Professional hood cleaning companies must be trustworthy in order to keep a good reputation among their clients. They must be reliable by being on time, meeting their deadlines and keeping their promises.
They should also be available whenever you need them. You should always be able reach the company if you have an emergency so they can respond quickly.
Consistency
It is important to find a company who will always do what they promise. Professional hood cleaning companies will be consistent with their services.
Organized
Professional hood cleaning companies are organized and have a system that cleans the hood efficiently and thoroughly. This system is able to cater to the needs of each customer.
Well-Equipped
Professional hood cleaners should use only the most modern and safest equipment to clean your hood. The equipment should be capable of cleaning the hood without causing any damage.
Provide exceptional customer service
Professional kitchen hood cleaning companies should provide exceptional customer service. A good service company should be helpful, friendly, and responsive to customers' needs.
They must also be willing and able to exceed their customers' expectations.
Seattle Hood Cleaning Pros are a true professional.
Professional hood cleaning services will possess all the characteristics listed above. Seattle Hood Cleaning Pros is a professional hood cleaning service.
Seattle Hood Cleaning Pros has been around for more than 10 years. We have the expertise and experience that you require. Our team is available to assist you with any questions or concerns.
Contact Seattle Hood Cleaning Pros today at 206-929-4133 to request a quote.