Seattle Hood Cleaning outshines the competition in the Seattle area by going the extra mile to make sure your restaurant is outstanding. We are average guys who started our company with the passion of helping other businesses grow. 
It's kind of funny to think about some of the childhood dreams we had. We thought we'd be firefighters, cowboys, police officers, or astronauts. Truth is, none of those professions worked out, nor were they for us. Instead, we clean commercial kitchens for a living...and we are damn proud of it. There is something special about being able to apply our talents to help local restaurants succeed. Amazing
NEVER OUT OF SIGHT
Our team is made up of some really awesome people--you'll like them. They are not only really cool to be around, but they also are highly trained professionals. We are certified commercial kitchen cleaning and maintenance technicians. This means that we can not only make your stuff sparkle, but we can ensure that it meets (or exceeds) NFPA standard-96. We'll inspect every last inch of your hood system, including the rooftop additions.
During our inspections, we will identify any potential risk factors and educate you on prevention factors. We will also keep you in the loop on everything we do, so you don't have any surprises after we leave. If something needs repairing, we will tell you, and offer solutions. Check our About Us page to know more about our company.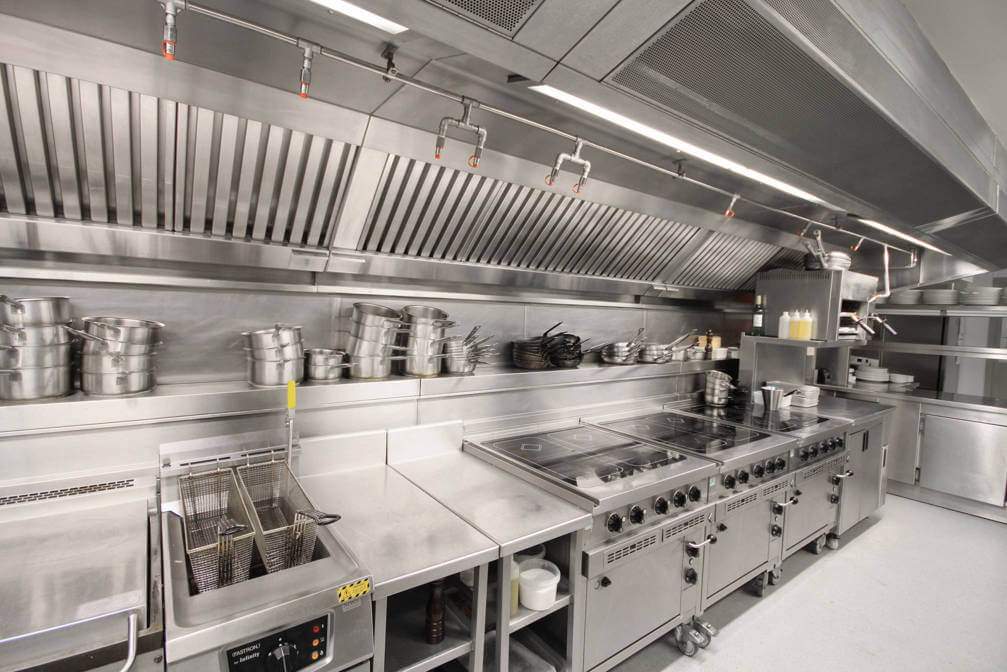 What hood cleaning services do we offer?
We offer more than just cleaning your hood system. We want to seriously make your restaurant stand out. That's why we offer additional services such as:
Exhaust hinges replacement
Commercial kitchen cleaning
Commercial kitchen equipment cleaning
Pressure washing
Steam cleaning
Restaurant fire extinguisher services
Commercial kitchen equipment maintenance
Commercial kitchens aren't an easy thing to run or keep clean for that matter. No matter how hard you and your employees work and how often you clean, it seems like you can never keep up. Sauces are flying, plates are dropped, food is tossed, and the next thing you know, a year has passed and last year's barbecue sauce is still stuck on the ceiling. Yeah, we get it. It happens. It's part of the commercial food industry.
However, that stuff isn't quite as acceptable by the board of health inspectors. There's no reason to be penalized at an inspection for grime and build up or a malfunctioning hood system. Call us or Click our Contact page. Let us take care of this for you. We can make your kitchen and your restaurant shine like new. Our team won't give any inspectors any reason to nit pick.