Redmond, Washington's Leader in Restaurant Hood Cleaning….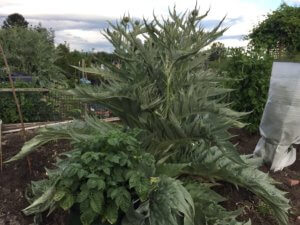 Known as the Bicycle Capital of the Northwest, Redmond, Washington is also home of Nintendo of America and Microsoft.  It is a quiet community of about sixty-five thousand people that is sixteen miles east of Seattle.
Microsofts facility employs over ninety-four thousand people in their eight million square foot facility.  Of those workers, over half of them are contractors.  Their visitors center is popular because people can learn about Microsofts' history, explore artificial intelligence, Xbox Gaming and more.
For those of you who like to explore the outdoors, Marymoor Park is the place to go.  They have a thirty-five-foot climbing structure as well as trails along Lake Sammamish.  There is a field for radio-control airplanes and an off-leash dog park.  This six-hundred-and-forty-acre park have more than three million people visit it per year.
So, for a small town, Redmond, Washington sure gets a lot of visitors.  That means they have a lot of restaurants and cafes that cater to the crowd.  Seattle Hood Cleaning Pros does service the commercial kitchens there as well as surrounding areas.
How Much Does it Cost for Hood Cleaning in Redmond?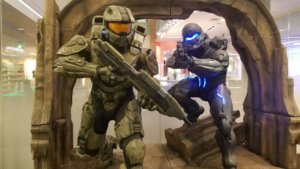 The cost of hood cleaning depends on the size of the kitchen, the amount of ductwork involved and how often the exhaust system is cleaned.  For a small kitchen that is used about twelve hours per day, the cost could be as low as three hundred dollars.
We recommend you give us a call to get an estimate.  Our professionals are available to come by your restaurant to give you a realistic quote.  We will also discuss the importance of regular hood cleanings and how in the long run can save you time and money.
How Quickly Can You Get the Job Done?
We understand that keeping your restaurant up and running is your top priority.  In most cases, we can schedule a hood cleaning within a week.  We work around your schedule and do the job while your restaurant is closed for the day or after hours, whichever works for you.
Can You Give Me Before and After Pictures?
The short answer is yes.  Upon request, Seattle Hood Cleaning Pros will take before and after photos of your commercial kitchen exhaust system.  We have found this is helpful to have on hand in the event a health inspector should make an unexpected visit.  We will also give you a certificate to hang in your kitchen that records the date and time of the hood cleaning.
Pictures and certificates are also helpful when shopping for insurance.  Insurance companies like to see that you are doing your due diligence in keeping your kitchen clean and fire free.  It is also a morale booster for the employees as they know they are working in a safe environment.
Seattle Hood Cleaning Pros has been serving the Seattle metropolitan area for years.  Our team is professionally trained and are licensed and bonded in hood cleaning.  However, we don't just clean hoods, we can clean your kitchen from top to bottom, we pressure wash the floors, loading docks, sidewalks and more.